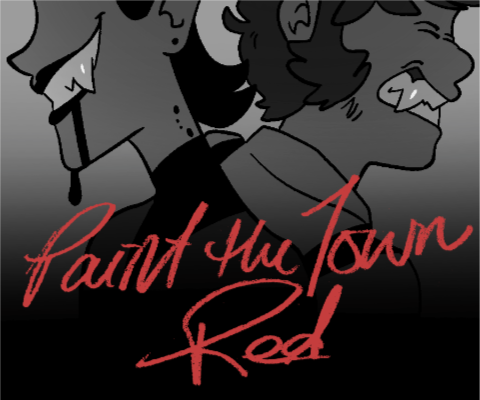 Paint the Town Red (16+)

Paint The Town Red is a comic series centred around the drama between queer vampires and werewolves (among other supernatural babes) in the weird gothic city of Merlot. It is a slice-of-life with a sprinkle of action, a smidge of mystery and a punch full of drama.
New werewolf Winny and her dear friend, Odile, have been running a small werewolf shelter. As Winny is haunted by her past, things really go awry as there's suddenly a injured vampire at their doorstep. Once Winny decides to take her in, new strange events and mysteries begin to unfold--digging up parts of Winny's past, opening up new relationships, discovering new problems deep in the heart of Merlot. Everyone seems to have something to hide in this little town--but no one can hide it for long.

UPDATES: WEDNESDAYS & SUNDAYS